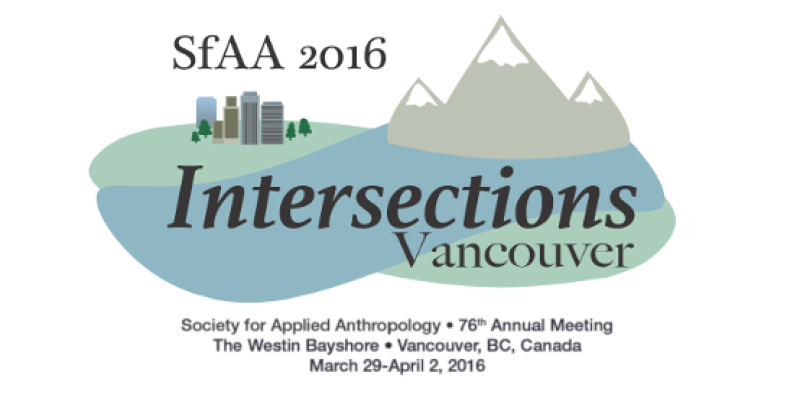 In 2016, the Society for Applied Anthropology asked its members to reflect upon the role of the anthropologist in "Intersections,"during its annual meeting celebrated in Vancouver, Canada. The theme highlighted "one of the great strengths of anthropology and related engaged social sciences: the ability for strategic engagement with other domains of knowledge and problem solving."  Altamente's lead social researcher, Dr. Laura Gorbea was selected to present her work on Puerto Rico as part of a panel entitled "Business and Economic Development: Negotiating Local, National and International Identities and Politics" along with colleagues presenting case studies from Russia, the US, and Belize.
The SfAA's request for papers addressed the field's challenge moving forward to be "the ability to understand better the local, national and global experiences that shape and are shaped by those with whom we work. " Proponents were asked to address: How does the applied anthropologist influence such intersections, and how do they in turn help shape our work? How have the dynamic intersections by which applied anthropologists engage and collaborate with people and communities transformed work the very community or context in which anthropologists work?
In response to these questions, Dr. Gorbea spoke about her participation in economic development planning for the government of Puerto Rico and private sector associations and her work designing a corporate social responsibility agenda for a leading food industry company on the Island.  Aside from addressing intersections, in this article Gorbea provides an overlooked history of the evolution of ideas and practices of corporate social responsibity among the Puerto Rico business community.  We include below the title and abstract of the presentation:
Ethnography and Intertextuality in the Corporate Social Responsibility Toolbox
Set amidst a highly mediatized socioeconomic crisis in Puerto Rico, a local company's CSR ethnographic fieldwork suggests a conceptual and experiential shift in "being Puerto Rican" that helps explain the recent dramatic exodus of over 500,000 residents from the Island. A review of the changing notions of corporate social responsibility on the Island present intertextuality as a vital lens for social analysis and as a practice that relies on actors taking on multimodal communication strategies to advance a grassroots and government efforts at post-colonial nation-building. Examples discussed bridge business anthropology, education and economic development, and present the anthropologist in the intersection of research, consultancy and media content provider.
Keywords: Business Anthropology, Entrepreneurship, Social Contract, Sustainable Economic Development