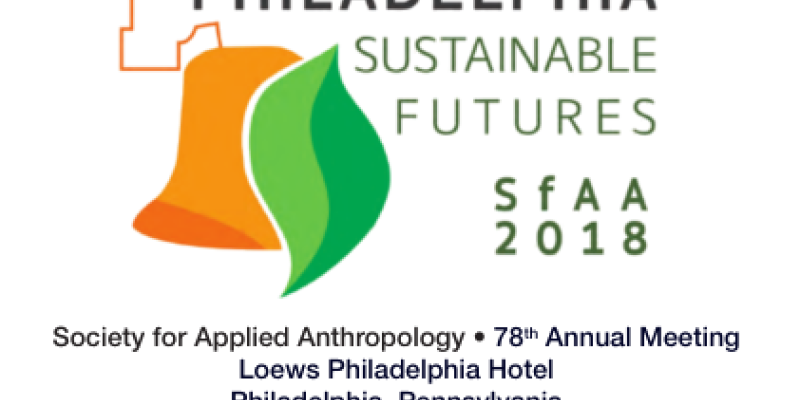 In 2017,  Altamente was in midst of writing up an historical review of that contextualized the climate of crisis and its impact on social research, when Puerto Rico faced the wrath of two hurricanes, Irma and Maria within the span of a couple of weeks.  From theoretical analysis to praxis, "crisis" took on a new meaning on the Island. The government fiscal crisis, the Fiscal Control Board, were second to the unfolding humanitarian crisis.  Having witnessed dramatic re-mapping of the crisis narrative, Altamente sought to collect stories about surviving "María".  How do people navigate crisis? What are their Anti-crisis strategies? How can we overcome or plan to work through crisis?
That same year, as we examined the Society for Applied Anthropology asked its members to suggest panels and presentations to address "Sustainable Futures." The 2018 Annual Meetings would bring applied social scientists from around the world working on issues as varied as climate change and environmental justice, economic reform and social welfare, civil rights, criminal justice, immigration, and food security and sustainability to explore each other's viewpoints. At the event, Altamente's lead social researcher, Dr. Laura Gorbea was selected to chair the panel entitled: Resilience and Sustainability, organized by the Risk & Disaster Topic Interest Group.
The lively discussion inspired by the presentations  addressed the how to better develop computer models used in preventive planning, the role of mass media and online social networks before, during and after a crisis, and the role of social networks in immediate emergency response.  Dr. Gorbea's own presentation focused on the role of mass media in the changing narratives of crisis and explored individual anti-crisis strategies and rebuilding that is ongoing but overlooked. Below we include the abstract:
Crisis in Puerto Rico: How a Sustainable Future is Reclaimed and Lost
Abstract
Set in the aftermath of Hurricanes Irma and María in Puerto Rico, this paper explores how emergency response is used to redefine and remap the long evolving perception of crisis in Puerto Rico. Using ethnographic research, systems and text analysis the paper argues that the brief window of a sustainable future is threatened by the very colonial dependence it aims to overcome. Particular attention is paid to the narratives that emerge in a changing media landscape. Attempts to redraw notions of Puerto Rico nationhood, identity aligned with a sustainable future are met expectations of corruption and colonial exceptionalism.